We have completed as of May 2023, over
30,000+ orders!
24/7

Automated delivery

with our unique delivery system – get your order

without waiting

for confirmation from an email/livechat or human!
Our prices are some of the lowest

available

on the web, with the

fastest

delivery available.
---
This Pokemon is intended to be used in Pokemon Sword OR Shield ONLY. This Pokemon may not be possible to be moved into Pokemon Home, UNLESS it originates from a Sword or Shield game/region. This CANNOT be changed as it is programmed in from Nintendo within Pokemon Home itself. NO REFUNDS will be provided for failure to acknowledge this.
Comes with:
Pokemon will be level 100 unless Custom Level is chosen on the product page (if this is available).
Pokemon Nickname will come as its original name, no "PokeGens.com" watermark. E.g. If you order a Pikachu, it will be called Pikachu not PokeGens.com
Pokemon Trainer Name (OT) will be PokeGens unless Custom Trainer Name is chosen on the product page (if this is available).
---
How this will be delivered:
Pokemon will be traded via Link Trade within either Pokemon Sword or Shield. We deliver to both games via Poke Portal Link Trade only. We do not deliver via Pokemon Home.
24/7 Delivery via our automated trading service.
Simply purchase your item, and follow the instructions that are provided to you. No interaction with an email or live chat/person required.
You will find all orders you make within https://pokegens.com/my-trades
---
What cannot be changed in this order:

We only deliver using Link Trade. Please do not ask for a Pokemon Home delivery.
We cannot accommodate specific requests/edits AFTER your order is completed. This is a fully automated service, please select your customisations before purchase.
---
Pokemon Sword/Shield Link Trade Delivery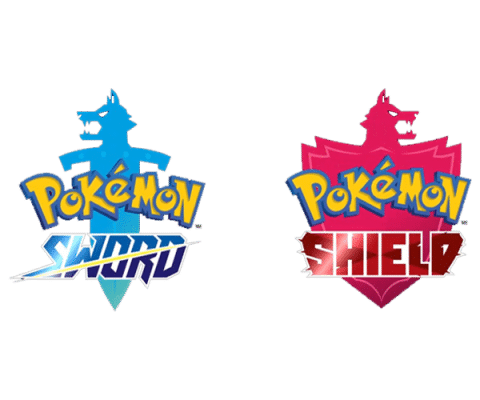 Simply trade us any Pokemon you do not want. It does not matter what you trade, but please try not to trade Pokemon that evolve during trades to make the trade go quicker.
Open the Y-Comm by pressing the Y button.
Press the [+] button on your Switch JoyCon to connect to the Internet. The top right should say "Internet".
Select Link Trade, then Set Link Code.
Enter the Link Code shown on the trade page, post purchase.
Wait for the trade to be established. Stay in the overworld and please do not open any menus.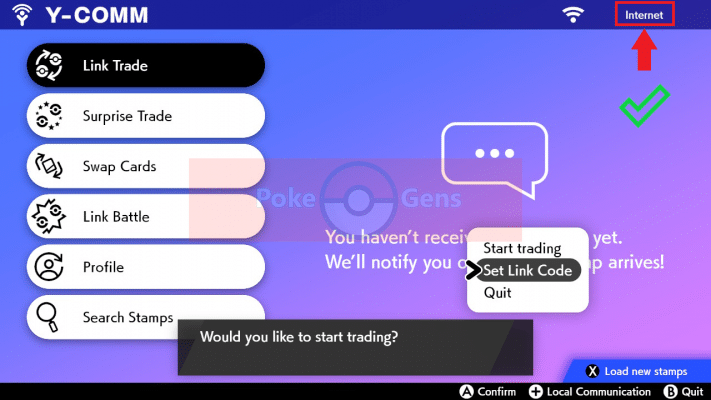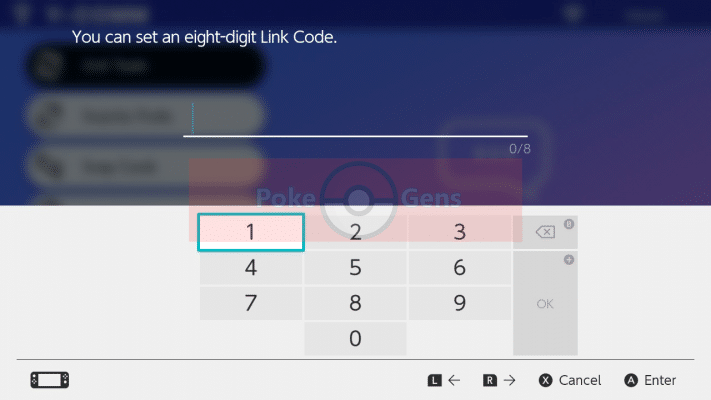 ⚠️Important⚠️
Mobile Hotspots from an Android or iOS device, public WiFi, and work/enterprise WiFi will NOT be able to connect with other players. If you are on any of these connections, please use an alternative connection.